anderson@aviationlawgroup.com | (206) 464-1411
James practices aviation law, including complex product liability and wrongful death
accident cases.
 James has repeatedly faced off against large insurance companies, corporations, and manufacturers, taking complex cases through trial when necessary.
James received a Bachelor of Sciences degree in Flight Technology with a specialization in Aviation Management, as well as a Bachelor of Arts degree in Philosophy, from Central Washington University. Both degrees were awarded with honors. James received his law degree at Seattle University School of Law with honors, where he was the president of the Dispute Resolution Board, and competed in negotiation and moot court teams at the regional and national level. On graduation, James was admitted to the Order of the Barristers as one of the top ten graduates in oral and written advocacy.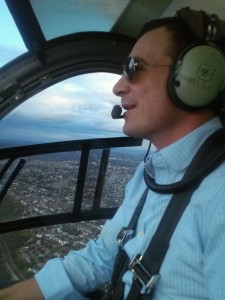 James is an instrument rated pilot, receiving his license and endorsements while studying
at Central. While at Central, James also worked at the National Transportation Safety Board as an intern Accident Investigator. James has a background in Search and Rescue, including training and experience in high angle rescue, avalanche and crevasse rescue, and helicopter rescue extractions.
James is rated by AVVO as "superb," the highest rating given by the organization. In 2015, James was also selected as a Rising Star in the field of aviation law by Washington Law and Politics. James is a past chair of the King County Bar Association's Aviation Section, and regularly gives presentations on aviation law to pilots, flight instructors, attorneys, insurance professionals, and the general public. He is admitted to practice law in federal and state courts, including Washington and Oregon.