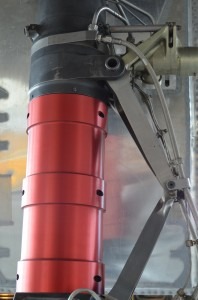 Here Are A Few Cases Firm Members Have Handled:
In February 2013, following a 3 week trial, a Washington jury returned a verdict for $8.9 million in favor of our client against an aircraft engine manufacturer. The decedent was a well known surgeon who died in an aircraft accident.  Our experts determined that the accident was caused by a defective engine carburetor that led to an engine failure. After Aviation Law Group obtained the liability determination, the combined claims resulted in the top 100 jury verdict trials of 2013.
We recently represented the family of a U.S. executive who died in a helicopter accident while fishing in Canada.  We conducted an extensive accident investigation with our liability experts, and worked extensively with our financial experts on complicated economic loss issues. All of this work enabled us to settle this case on very favorable terms.
From 2009 to 2011 we represented families of two U.S. passengers who died on Turkish Airlines Flight 1951, which crashed on February 26, 2009 while on approach to Schiphol Airport, Amsterdam, Netherlands.  Both claims were successfully resolved.
We represented the estate of a forest firefighter pilot who died in a helicopter accident while fighting fires in Northern California. Suit was filed in California against the United States for failure to take proper and adequate safety precautions. The case settled after we established fault during the discovery phase of litigation.
After a 3 week jury trial members obtained a $10.5 million verdict against a regional fly-in host and its national counterpart. The case involved failure to arrange for adequate fire and emergency response at the event, which caused a pilot to needlessly die. Though the verdict was reversed by the court of appeals, and the Washington Supreme Court refused to consider the erroneous appellate decision in 2009, the judgment sent a safety message to the industry, causing change in aviation event emergency services. We believe the change has already saved numerous lives.
On January 31, 2000 Alaska Airlines Flight 261, flying from Puerto Villarta, Mexico to Seattle via San Francisco crashed into the Pacific Ocean northwest of Los Angeles. Firm members represented the families and estates of numerous passengers. After agreeing not to contest liability, and after the trial court determined that maritime law applied (which was most favorable to our clients), we obtained very favorable settlement for our clients.
Members prevailed on a case involving a product liability claim against a helicopter manufacturer before trial. In that wrongful death case, we filed a motion for summary judgment, where we proved that the tail rotor on the new helicopter should not have contacted the tail in flight, which caused the helicopter to crash. The trial judge agreed, and held that this was a design defect in violation of the Federal Aviation Regulations. As a result, the manufacturer was negligent as a matter of law. The defendant settled shortly after on terms very favorable to our client.
In November, 2009 a scheduled seaplane flight crashed shortly after takeoff in Canadian waters killing 6 passengers. Aviation Law Group represented families of two U.S. passengers. Even though the accident occurred in Canada on a Canadian flight, we filed suit in the U.S. claiming multiple legal theories.  Shortly after filing the lawsuit the two claims settled.
Due to our location in the Pacific Northwest, we have experience in helicopter logging accidents. In one case, two pilots were flying a large helicopter over mountainous wooded terrain in northern California performing helicopter logging operations. The helicopter crashed, killing one pilot and seriously injuring the other. Even though the NTSB was unable to establish that mechanical failure caused the accident, our own investigation and team of aviation experts found otherwise. The claims against the numerous defendants were settled shortly before trial.
Here is a partial list of some of the entities we have handled claims against:
Alaska Airlines
Allison Engines
America West Airline
Auburn Flight Services
AVCO/Lycoming Engines
Boeing Company
California Turbine Service
Coastal Helicopters
Experimental Aircraft Association
Extex, Ltd
Forward Technologies Industries
General Electric Company
NWEAA Fly-In
Precision Airmotive
Robinson Helicopter
Rolls Royce Engines
Rotair Industries
Seair Seaplanes
Sikorsky Aircraft
Southwest Airlines
Standard Aero Ltd.
State of Washington
Superior Air Parts
Synergy Systems, Inc.
Turkish Airlines
United States